How to prove mental cruelty by wife? This is one of the toughest tasks for husbands while dealing with divorce cases on mental cruelty by wife. It is hard for lawyers to make the clients understand what exactly is required to be proved. However, it is harder to convince the judges that the act or conduct in question falls under the mental cruelty by wife section. Know how to prove wife's cruelty hereunder.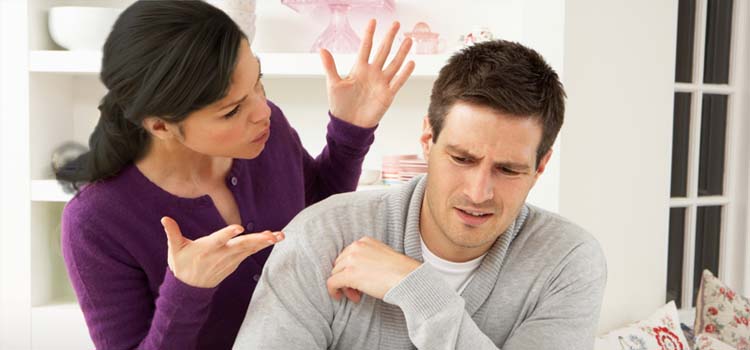 Examples of mental cruelty in marriage is not something new to know. But how do you prove mental cruelty in the court of law? In a court case, there are various stages and proving what has been alleged is the most prominent task. The court does not roam around with the parties before or even after a case is lodged. Thus, in such cases, how do you prove mental cruelty or such allegations whose physical proof requires too much application of mind? Know how to prove mental cruelty through the roadmap laid by the latest supreme court judgments on cruelty by wife.
Can a Husband File a Case Against Wife for Cruelty?
A husband can initiate legal proceedings against his wife for treating him with cruelty. However, such proceedings are not under criminal law unlike those under IPC Section 498A. Those can be divorce proceedings whereby the husband wishes to end the marriage due to the conduct of his wife. Among the various grounds or reasons for divorce, cruelty is one of the gender-neutral provisions. Marriage as well as divorce are governed by personal laws depending upon a person's religion. Cruelty is a ground for divorce in various laws in India.[1]
What Amounts to Cruelty by a Wife?
Cruelty as ground for divorce is prevalent under the religious as well as secular laws in India. When it comes to acts of cruelty, it can be physical as well as mental cruelty as provided through case laws. There are several instances of divorce cases on mental cruelty by wife. Some examples of mental cruelty in marriage as time and again reiterated by the hon'ble Supreme Court are as follows:
1.     Naveen Kohli v. Neetu Kohli[2] – The hon'ble Supreme Court explained the constitution of conduct of cruelty as "grave and weighty" reaching to a conclusion that the petitioner spouse can not be reasonably expected to live with the spouse….Mental cruelty may consist of insults, verbal abuses using filthy and abusive language resulting in constant disturbance to the mental peace of the other spouse.
2.     V. Bhagat v. D. Bhagat[3] – "Mental cruelty under Section 13(1)(ia) can be broadly defined as conduct which inflicts such mental pain and suffering upon the other party making it impossible to live with the other."
3.     Samar Ghosh v. Jaya Ghosh[4] – In this case, the inability to lay a uniform standard for mental cruelty in a marriage was accepted. Yet, the apex court explained in detail some illustrative and non-exhaustive instances considering the complete matrimonial life of spouses which could cause mental cruelty against the spouse:
Acute mental pain, agony and suffering making it impossible to live with each other.
The party so wronged can not reasonably be asked to put up with such cruel conduct of the spouse.
Unilateral refusal to cohabit/ sexual intercourse for a considerable period without any physical incapacity or valid reason.
Feeling of deep anguish, disappointment, frustration in one spouse due to the prolonged cruel conduct of another.
Mere coldness, lack of affection do not per se amount to cruelty.
Miserable life of a spouse due to sustained course of abusive and humiliating treatment calculated to torture the other.
Marriage has become intolerable due to spouse's frequently rude language, petulance of manners, indifference and neglect of a higher degree.
Continued and unverified conduct of one spouse affecting the physical and mental health of the other.
Reprehensible conduct, indifference, studied neglect, or total departure from standard of conjugal kindness resulting in injury to mental health or deriving sadistic pleasure.
General acts causing unhappiness and dissatisfaction and emotionally upset may not be a ground for grant of divorce on the ground of mental cruelty.
Trivial irritations, quarrels, normal wear and tear of married life are inadequate to prove mental cruelty.
Persistent ill-conduct for a fairly lengthy period, where the relationship deteriorated to an extent that because of the behaviour of the spouse, the party wronged finds it extremely difficult to live with the other.
Sterilization of husband or vasectomy/ abortion of the wife without consent or knowledge of the other spouse may lead to cruelty.
Spouse's unilateral decision not to have children after marriage.
Long continuous separation of spouses depicting matrimonial bond beyond repair.
4.     Savitri Pandey vs. Prem Chandra Pandey[5] – In this case, the apex court defined mental cruelty as the conduct of one spouse causing mental suffering or fear to the matrimonial life of another spouse.
How to Prove Mental Cruelty by Wife?
The answer to how to prove mental cruelty may vary for individual cases since cruelty in a marriage may be different for spouses concerned. Also, examples of mental cruelty in marriage need validity from the courts of law as well. There is no mental cruelty by wife section under the criminal laws. Since marriage is an institution which is established by rituals in compliance with laws, divorce also follows the same. Under the various provisions of law, one ground is of 'Cruelty'. Proving physical cruelty is easier through medical proofs and injuries inflicted on the body. But, proving mental cruelty is somewhat troublesome. You can show physical injury to someone but how to prove mental cruelty by wife against her husband who is suffering mentally and emotionally? In such cases, divorce lawyers help their clients to use facts of the case in consonance with the prevailing laws so as to convince the courts of mental cruelty by the wife.
How do you Prove Mental Cruelty by a Wife?
The divorce lawyer in Kolkata or in your own location may help understand the relevance of evidence through latest supreme court judgments on cruelty by wife. However, how to prove mental cruelty by wife still remains the husband's job by collecting any of the cruelty related evidence available as mentioned below:
Call recordings
Social media communication
Video recordings
FIR in case of mental cruelty accompanied by physical assault
Proof of non-cohabitation
How to prove wife's cruelty still remains a tricky job and thus, hiring experienced legal professionals in this regard is suggested. A client should support the legal representatives completely in collecting the relevant documents or anything asked for and with the instructions during examination or cross-examination. This will help strengthen the case.
Can husband file 498A case against wife?
When it comes to the Indian laws, rights of husband in cruelty cases are often ignored to a greater extent. In the Alka Agarwal's case[6], the court denied husband's suicide to be an outcome of wife's cruelty under the criminal laws. Legislature fails to understand that examples of mental cruelty in marriage are not limited to women. The provisions of Section 498A of the Indian Penal Code, 1860 specifically destine a woman as the victim of cruelty and husband or his relatives as the accused. That is why misuse of 498A has become a usual weapon for women, regardless of whether the accusations are proved. The offence of cruelty under Section 498A is not compoundable, i.e. compromisable between the parties.However, instances of quashing FIR under Section 498A by the High Courts is much normalised.
Suggestion
India is a country of culture and marriage is one of the most sacred relationships in India. End of a marriage is not easy for the spouses or even their families. However, it is high time that matrimonial laws in concern with divorce should be liberal enough to keep the spouse's mental and physical health on priority. Courts take mutual consent divorces much liberally since it already attains the consent of both the parties. But when it comes to contested divorces, it is the duty of the party to compel the court in terms of why the marriage can not continue. If a party to marriage has reached the courts for dissolution of marriage, how can one assume that denial of court's grant for divorce will put everything back to place in their matrimonial life? And living with such a spouse is a toll over the welfare of both the spouses. Courts should understand that a family is a home where you come back after fighting with the world to have your calm back. If the home itself has become a battle ground, there is no way out for a healthy life.